Discover our professions and your future missions with LOXEA
Loxea is a company that is constantly reinventing itself, combining flexibility and adaptability with the governance of an international group.
We manage a diversified portfolio of services and adopt a culture where execution and innovation live in harmony.
As part of its development, Loxea aims to combine experience with innovation by focusing on experienced employees, but also on the creativity of the younger generations.
We have a variety of jobs with a positive impact in which young people can project and orient themselves after internal training towards jobs of the future that make sense.
Find a job that's right for you and discover your next challenge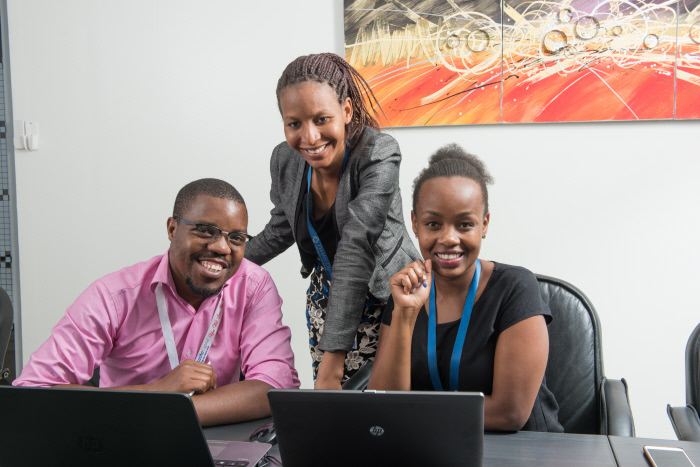 OPERATIONS SUPERVISOR
In charge of the supervision of fleet management activities
Leads and supervises the teams (dispatchers, safety coordinators, and drivers) present on site with the Customer
Ensures compliance and updating of fleet management procedures and pilots customer's invoicing process
Set up activity monitoring dashboards
FLEET DISPATCHER
In charge of dispatching vehicles and drivers for optimal customer service
Prepares urban and interurban missions, and initiates payments;
Processes transport requests and organizes vehicle assignments according to mission orders;
Manages fuel analytics: refueling, consumption control, abuse analysis, etc.
HEAD OF ROAD SAFETY
In charge of road safety initiatives and reduction of accidents and casualties
Analyzes events related to road safety and proposes adapted solutions;
Ensures security monitoring by staying alert on innovations;
Performs reporting, safety dashboards, and reporting of indicators on a monthly basis.
ROAD SAFETY COORDINATOR
In charge of the road safety program on the Customer's fleet of drivers and vehicles
Provides briefing and debriefing for drivers at each interurban mission (reminder of safety instructions on departure and feedback on misconduct on arrival);
Evaluates the drivers (eco-driving, behavior, professionnalisme etc.) and leads the awareness program;
Consolidates the data generated by the operations (files, forms, info) and transmits them for processing to support;
OPERATIONS MANAGER
Ensures the optimal functioning of the Company's technical Department
Manages the Technical Department with attention to operational and economic performance, in accordance with CFAO standards
Manages the replacement vehicles, the repair budget for vehicles under contract, and re-invoicing customers for "out-of- contract" breakdowns;
Sets up analysis reports and activity reporting
FLEET MANAGER
Ensures the optimal functioning of the Company's technical Department
Draws up analytical fleet monitoring tables (LLD PLV, LLD VL, and Tracking), consolidates the data from the workshops, and transmits the resulting reports to customers for action;
Manages second-hand vehicles leaving LLD, as well as their availability for sale;
Manages the processing of customer complaints
LEASE SALES MANAGER
In charge of the development of lease fleet and turnover
Ensures the economic and financial profitability of the LLD Department, through the achievement of turnover objectives and increase;
Manages customer satisfaction in order to guarantee renewals and extensions of LLD fleet;
Sets up an organization able to convince new customers, and supervise the ADV and salespeople with a view to quality and performance.
RENTAL SALES MANAGER
In charge of the development of short and long term fleet and turnover
Ensures the economic and financial profitability of the LCD by optimizing tariffs, fleet and collection;
Analyzes sales figures (and operating data (utilization rate);
Proposes and prepares vehicle investment requests according to demand analysis, CFAO standards, and participates in the budgeting of the Department.
SALES ADMIN MANAGER
In charge of the coordination of and administration of the Lease process from contract implementation to closure
Manages the invoicing of Lease and used vehicles and guarantees optimal administrative monitoring of Lease contracts;
Ensures the establishment of tripartite contracts, sets up Lease files and opens contracts in ERP to ensure the updating of the fleet as well as invoicing;
Manages deliveries to dealers according to CFAO standards.
GEOTRACKING MANAGER
In charge of developing telematics based solutions as part of overall service and business development
Ensures the technical management, monitoring and marketing of the geolocation and fleet management service;
Develops commercial and technical offers in collaboration with internal services
Manages the billing and collection of the service.
RENTAL SUPPORT COORDINATOR
In charge of the organization and productivity of rental services
Creates files for vehicles delivered for rental activities and monitors the obtaining of all the necessary documents for archiving;
Monitors the return of approved investments and disinvestment requests
Receives vehicles at the end of the contract and establishes the discrepancies observed for re-invoicing to customers.
HEAD OF OPERATIONS
In charge of the monitoring and efficiency of operations (rentals fleet and telematics)
Ensures the coordination and administrative follow-up of LLD, LCD, Geolocation and Fleet management operations;
Monitors the economic and financial profitability of rental and mobility services
Ensures reporting to the headquarters of all operations
Join us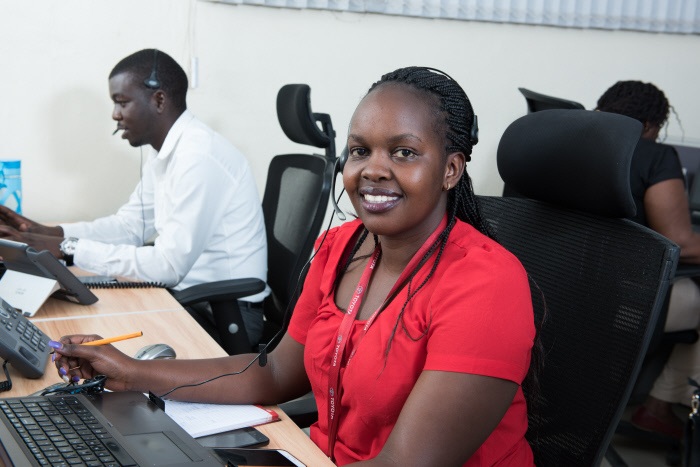 Are you motivated and want to work in a growing market offering many opportunities?
We are looking for new talents to enrich our teams, and support our employees in developing their skills throughout their careers by fully involving them in our Group vision, which is based on two levers: integration and diversity.
So join the leader in mobility in Africa and come and participate actively in our development by allowing your talent to express itself
---

The only pan-African B2B mobility player

Innovation and technology at the service of our customers

The expertise of professionals mobilized on a daily basis

The proximity and commitment of the CFAO network, the African leader in automotive distribution